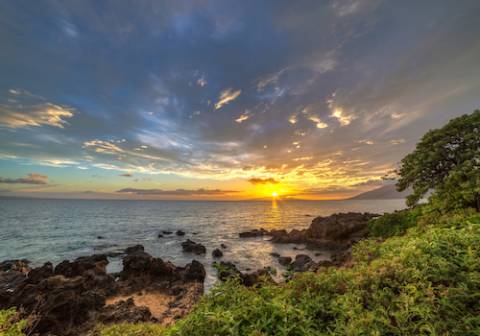 Your Island Oasis Awaits
Located in the vibrant area of South Maui, Kamaole Sands Condominium Resort is a tropical paradise that has been welcoming guests since 1983. Set on 15 acres of lush, tropical landscape, complete with freshwater ponds and enchanting waterfalls, the resort exudes tranquility and beauty. The open atmosphere offers plenty of room to explore, relax, and truly soak in Maui's unique climate and breathtaking scenery. It's not just a resort; it's a gateway to paradise.
Accommodations: Comfort in Paradise
Kamaole Sands offers 1, 2, or 3 bedroom condominiums, each fully furnished with tasteful decor that reflects the tropical surroundings. The air-conditioned units are well-equipped with modern amenities and conveniences like full kitchens and large, luxurious bathrooms. With views that range from garden scapes to ocean vistas, each unit also features a private lanai, perfect for sipping a cocktail and enjoying South Maui's spectacular sunsets. Feel the gentle trade wind breeze as you reminisce about your day on the beach or plan tomorrow's adventure.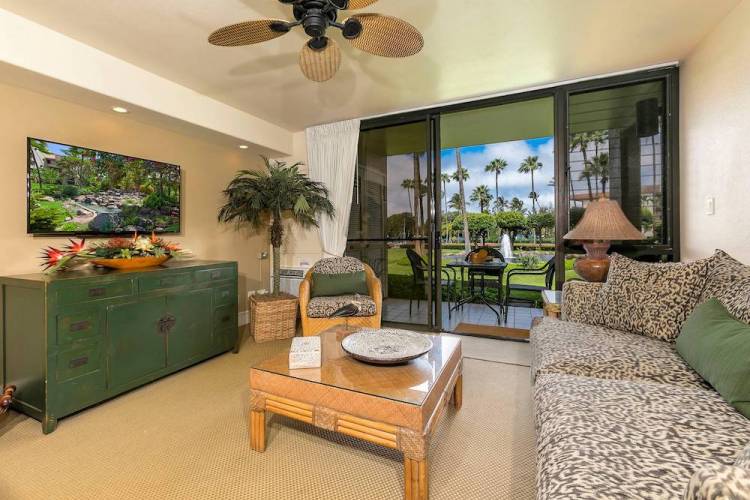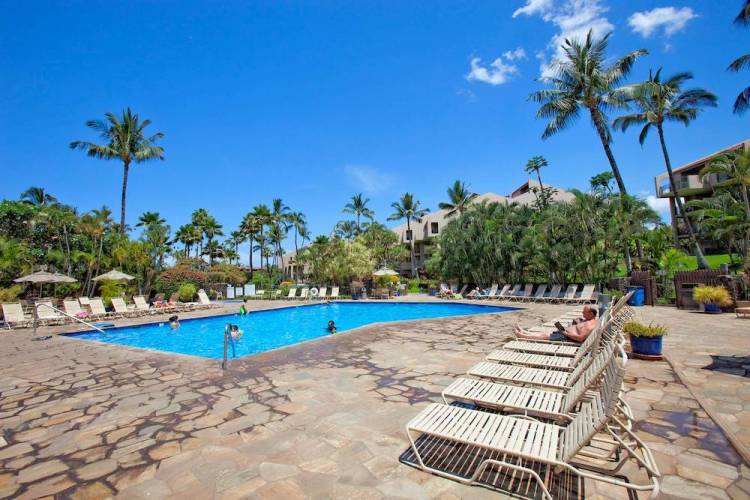 Amenities
Fitness Center: Whether you're a fitness enthusiast or just want to keep active, the on-site gym is equipped to meet your needs.
Relaxation Pools: Dive into relaxation with a main pool, wading pool for the little ones, and a Jacuzzi to unwind.
Tennis and Recreation: Sports lovers will appreciate the 4 tennis courts and BBQ area, perfect for socializing and having fun.
Safe and Secure Parking: Enjoy peace of mind with complimentary parking in our private, well-lit, patrolled lot.
24-Hour Service: Day or night, our friendly front desk team is here to ensure your stay is comfortable and enjoyable.
The Heart of South Kihei
Positioned in the coveted South Kihei area, Kamaole Sands offers unparalleled access to the region's finest beaches, dining, and attractions. Kamaole I, II, and III are renowned for their golden sand and crystal-clear waters, perfect for swimming, snorkeling, and sunbathing. Kamaole III, located directly across from Kamaole Sands, is a local favorite known for its large park area, making beach access even more convenient and enjoyable.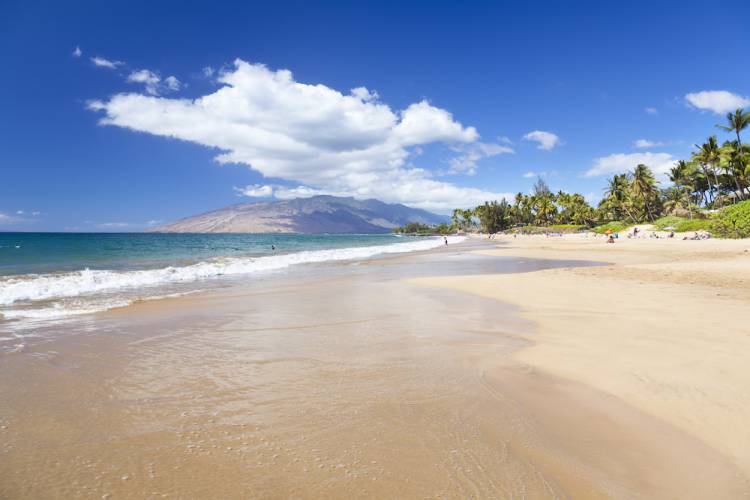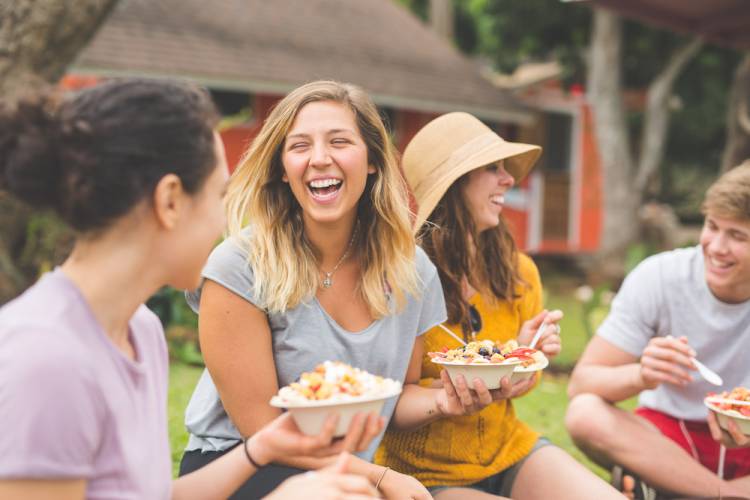 Dining
South Kihei is a culinary hotspot, offering a number of dining options. Whether you favor Café O Lei's daily fish specials, Da Kitchen's generous portions of local cuisine, or the flavors of Freds Mexican Restaurant, there's something for everyone. From quick bites to elegant dining, every appetite and budget are catered to, just a short walk from the resort.
Shopping and Entertainment
The shopping in South Kihei is uniquely charming, with local boutiques and souvenir shops providing a touch of Hawaiian flavor. Walkable and welcoming, the shopping centers are more than just places to buy; they are community hubs that offer a taste of local life. Whether you're looking for souvenirs, fashion, or simply a window-shopping stroll, South Kihei has something to offer.
What Are You Waiting For? Book Your Kamaole Sands Vacation Today!
Kamaole Sands is more than a vacation spot; it's a destination that offers a slice of Maui's best. From the tranquility of lush landscapes to the excitement of nearby attractions, it's a place that guarantees memories that last a lifetime. Whether relaxation, adventure, culture, or a blend of all three is your calling, Kamaole Sands is ready to make your Maui dream a reality. Book your stay and enjoy a vacation full of tropical wonder.
Browse All Vacation Rentals